V-Plow discharges material off both sides of the belt while the Angle Plow removes it to one side only. Eliminates uneven buildup on the tail pulley that leads to belt misalignment.
Standard blades for V-Plow are black rubber and red urethane for Angle Plow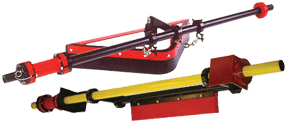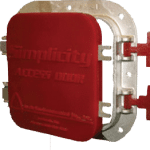 Simplicity Access Doors supplied with fasteners and urethane seal.  Urethane lid construction with integral seal forms a natural, tight seal.  Available with 8'' and 12'' openings.  Custom imprint available on 12'' doors.  Easily bolted or welded to existing structure with optional adaptor plate. Allows easy access to conveyor for inspection without leaking. Corrosion Resistant.
Made of wear-resistant polyurethane.  Outlasts traditional steel liners.  Easily bolts at impact point on chutes or screens.  Allows material to build up on itself and provides a protective barrier for chutes and screens.  Significantly reduces noise.  Available in two configurations. Corrosion Resistant.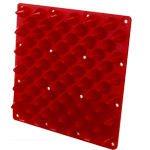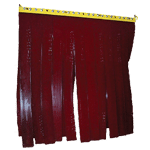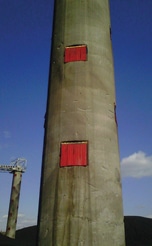 Features double-layer wear-resistant polyurethane that traps and contains dust particles. Overlapping design provides double the protection against harmful fugitive dust.  Easily installed anywhere along the conveyor. Heavy-duty baffles make great Stacker Tube doors to replace OEM steel doors that get easily torn off.
Stop Escaping Dust-Customizable to Your Dimensions.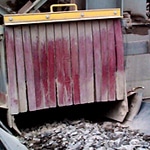 The Dean Energy Harvester (DEH) is a revolutionary product that allows anyone using a bulk handling conveyor belt to reclaim and reuse the kinetic energy caused by falling material at drop zones.  The Power Rotor (pictured) spins as material hits the blades and sends this energy to the Power Storage Unit where it is stored for future use or immediately redirected to other conveyor components, lighting, security cameras, or auxiliary tool charging units.