Agglomerative Dust Control
The cluster spray heads are equipped with the standard #3 nozzle. The number of nozzles depends upon the spray head required. A filter and ball valve may be added to the spray bar or head.  Pumps are equipped with one filter, one ball valve, a pressure regulation valve, and pressure gauge.  Motors are available in 120/240 or 230/460 voltage.
Low Water Consumption, No Chemical or Air Injectors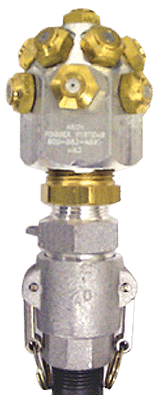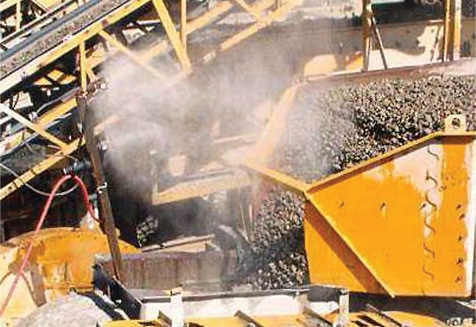 Every application is different.  Arch specializes in custom fogger systems built for your specific needs. Customized fogger systems help you maximize dust control in hoppers, head & tail boxes, chute mid-points, crushers, and transfer points.