Saber® GSS Secondary Cleaner
Arch Saber® Secondary (GSS) cleaners, like Saber® Primary cleaners, use a super-premium polyurethane blade that handles carryback along the return side of the belt. Its cantilever design maintains optimum cleaning pressure while letting mechanical splices pass harmlessly, saving the blade, belt, and splice from damage.
18″ to 72″ Conveyor Belts, Safe for Mechanical Splices, Non-Segmented Blade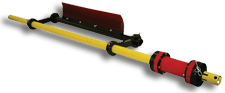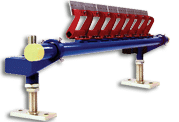 Using metal-blade technology, the RBS Secondary cleaner eliminates stubborn tack and slime sometimes missed by primary cleaners with a precision-crafted tungsten carbide blade. Delivered pre-assembled to your specifications, this aggressive secondary cleaner is easy to install and handles the toughest conditions at any belt speed.
18″ to 120″ Conveyor Belts, Tungsten Carbide Blade, Fixed Lugs Available
Utilizing the same cantilever design as the GSS cleaner, the RGS Secondary cleaner takes it a step further. A tungsten carbide blade encased in urethane makes easy work of any residual material missed by a primary cleaner.
18″ to 72″ Conveyor Belts, Tungsten Carbide Blade, Splice Tolerant, Heavy Duty Applications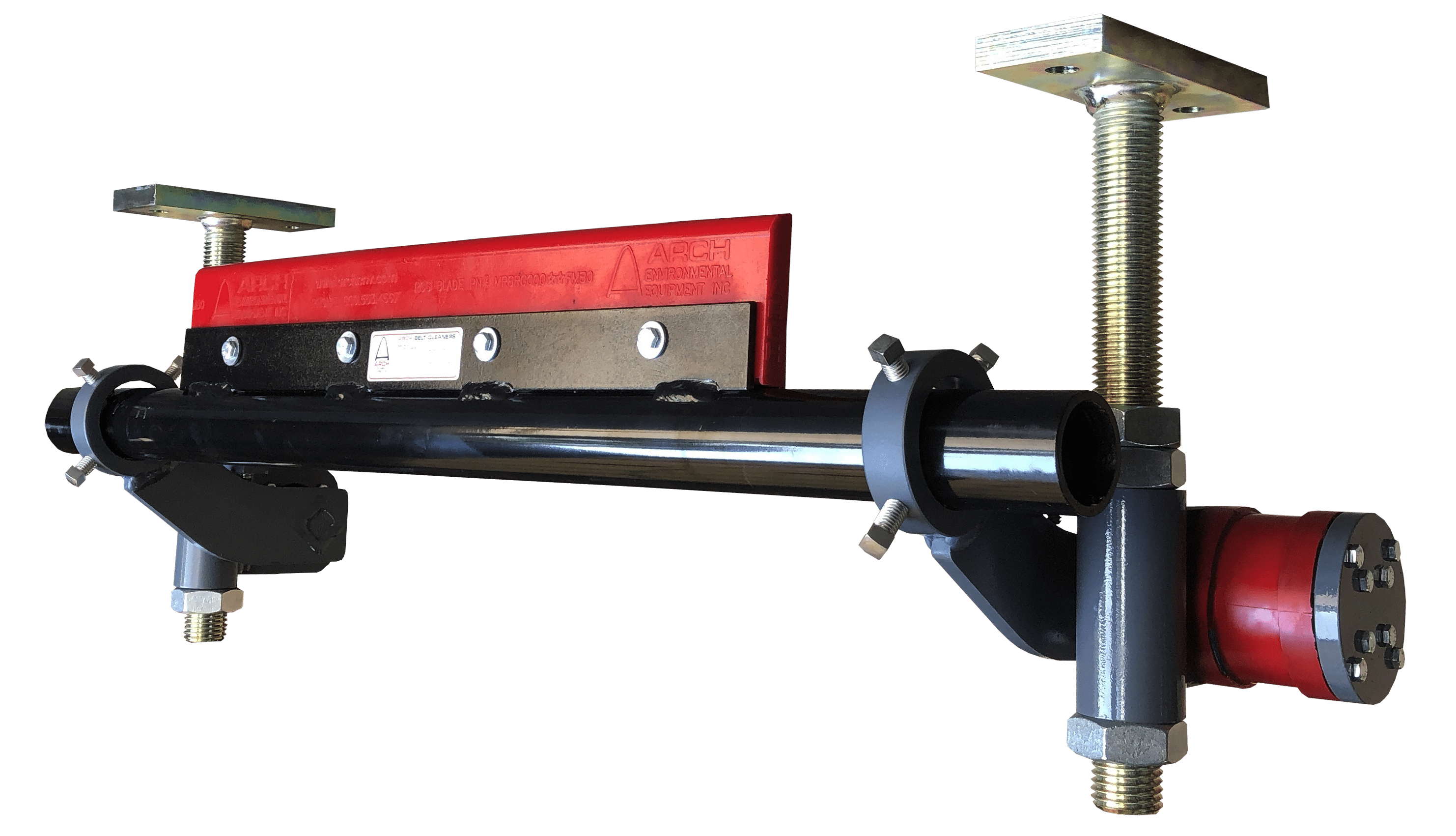 The Arch Saber Roller puts a new spin on the conventional "beater roll" used in the industry for years.  Using the proven Saber blade profile, this secondary cleaner will scrape the belt clean while providing the same vibratory action needed to remove excess material from the belt.
Perfect for belts that are cleated, textured, reversible, and/or in general poor condition.