WHY SKIRTING AND BELT SUPPORT SYSTEMS ARE THE CONVEYOR BELT DREAM TEAM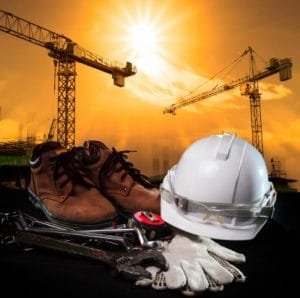 At Arch, our sole purpose is to protect you, your employees and your equipment. To do that, we manufacture and carry a quality selection of belts and personal protection tools.
Business owners that purchase and implement this equipment demonstrate their investment to the safety of their workers and the success of their company.
In today's blog, we talk about why Arch belt protection products are unique and the top reasons your business needs them.
Two is Better Than One
Ideally, skirt systems are designed to seal between a moving belt and a stationary chute. In all skirtboard system designs, it's assumed that both belt and chute are flat.
Under those perfect circumstances, skirtboard sealing systems can drastically reduce spillage. Unfortunately, conveyor belts generally don't stay flat and smooth with go visit actionac.net underneath loading zones.
With idler spacing at two, three or even four feet, and belt loading as high as possible, the belt will sag dramatically between each idler. Each valley creates a gap between the belt and the skirtboard material, allowing material to escape.
That's where belt support systems come in.
Support beds keep conveyors smooth by absorbing the shock of materials hitting the belt. Plus, their installation reduces belt wear by decreasing the pressure on your skirting system to do all the work alone.
The Conveyor Belt Dream Team
Rarely do products work in virtually all settings, and it's even rarer for a product combination to be even more successful across the board.
But, that's just a regular day for Arch Environmental's sealing dream team.
Our Talon® Sealing System and Simplicity Slider System® are the top-performing pairing in the conveyor component market.
The key to their success is their mutually beneficial relationship.
The support bed eliminates the shock to the conveyor belt under a loading zone, which allows the skirting system to stay clamped onto a smooth surface. The skirting system then seals in more material than it would without a support system, reducing spillage and profit loss.
Installing the duo together is the first step toward sealed conveyor system.  Just think – if materials are spilled at the very point that they're being loaded, then all other components are rendered useless.
Plus, the Talon® Seal and the Simplicity Slider System® are both retrofit-ready products so installation is profitable, speedy and easy.
Increase Your Profitability
Belt sag is a severe problem, as are damaged idlers and material loss. It's these problems in particular that the Talon® Seal and the Simplicity Slider System® pairing solve.
The support bed holds up the belt in between the idlers, which in turn keeps them safe and the skirting system in place. The two together keep your conveyor belt sealed top to bottom.
This thorough method ensures that your company's bottom line is as large as it should be.
Want to see this skirting system and belt support system dream team in action? Contact us anytime here, or click here and check out this free booklet on more costly production errors that Arch products solve below!