HOW BELT SUPPORT SYSTEMS KEEP YOUR COMPANY IN BUSINESS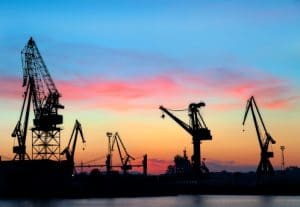 Most industries that use conveyor belts are hands on. You protect your employees by installing safety features, but how are you protecting your equipment?
Dumping and loading zones are areas that require special care. Just like personal protection equipment keeps your workers safe in those areas and orange county workers compensation attorney for workers safety purposes, belt support systems keep your conveyor belts and materials protected.
Without a proper support system, your company could lose valuable materials because of belt sag between its idlers. Or, your belt's idlers could be repeatedly damaged causing your company to spend money to replace them.
Read this blog for more on how the right belt support can prevent these problems and keep your company in business.
Problem – Belt Sag between Idlers
Are you losing materials because of belt sag near a loading zone, but your idler Stands are still in good condition? If the answer is yes, install a Simplicity Slider System® underneath the loading zone.
A belt support system keeps the conveyor belt flat by absorbing some of the shock from materials hitting the belt. Additionally, it reduces the wear on the belt by decreasing the pressure on your skirting system. And, it even utilizes the existing stands to reduce costs and speed installation.
Problem – Idlers Damaged under Loading Zone Area
Are your conveyor's idlers damaged underneath the belt in the loading zone? Then, the solution is to install a Simplicity Impact System®.
A heavier-duty system is for loading zones where large, heavy materials are being dumped, or where materials are being dropped from a high level, which causes them to hit the belt with greater force.
Once you've decided what level of durability you require in a support system, make sure you're getting the best product on the market. One feature to check is the material of the sub-frames in the bars. Steel over aluminum indicates a higher quality system.
The Ultimate Sealing Solution
Now that you know what kind of support system can solve your problems, let's take it a step further.
For an optimized sealing solution, ask Arch Environmental what type of skirtboard sealing system goes best with your belt support system. One of our favorite matches is our Simplicity Slider System® with our Flexiskirt® or At-Last-A-Seal® sealing systems.
Equipped with a pair like that, your belt is supported from the bottom and sealed on top.
Do you have more questions about Arch Environmental product pairings, or about your current belt support system? Call us at 800-553-4567, day or night!