SKIRTBOARD SEALING SYSTEMS
At-Last-A-Seal® Sealing System
At-Last-A-Seal® skirt seal takes a new approach to sealing transfer points; they become a part of the chute wall and float on the belt, allowing the conveyed material to apply sealing pressure without excessive drag and friction. This solution encapsulates the bottom edge of the chute wall and harmlessly rides on the surface of the belt. This lets the seal 'float' and conform to any irregularities and inconsistencies of the belt surface.
Up to 500 ft., 'Floating Seal', No Splices or Joints, Super Duty Applications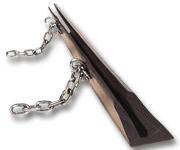 The Talon Seal uses a unique design with multiple barriers to contain dust and fines to the belt. This seal leverages the weight of the load to either increase or decrease the seal-to-belt pressure; heavy loads create more pressure, lighter loads less pressure.
Use With Existing Clamps, Continuous Lengths up to 200', Minimal Friction
Flexiskirt Sealing System
Flexiskirt sealing systems utilize directionally grooved rubber to force fines back into the bulk flow. Recommended for very dry, dusty materials, this design takes advantage of the rubber's natural flexibility to seal the belt by conforming to the belt surface. Able to withstand temperatures of up to 150°F, Flexiskirt seal conforms to the belt's dynamics with minimal friction as it adapts to widening or narrowing gaps between the belt and seal chute wall.
18″ to 120″ Conveyor Belts, Safe for Mechanical Splices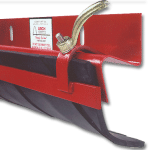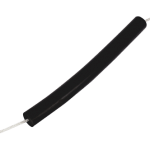 Made with rope and weather-resistant EPDM rubber, the Arch Secondary Dust Seal is installed directly behind the main seal and cuts off residual dust the primary seal doesn't.  It works in unison with existing skirt rubber to maximize your sealing effectiveness.
Provided in continuous lengths of up to 350', this supreme secondary seal has no seams or joints and will not leak.